An incredibly easy smoked chicken recipe for your Traeger (or other pellet smoker). An easy mix of spices and a few hours in your favorite smoker will give you some amazing spiced chicken thighs. If you don't have a smoker, you can cheat and use indirect heat on your grill or even just bake them in your oven.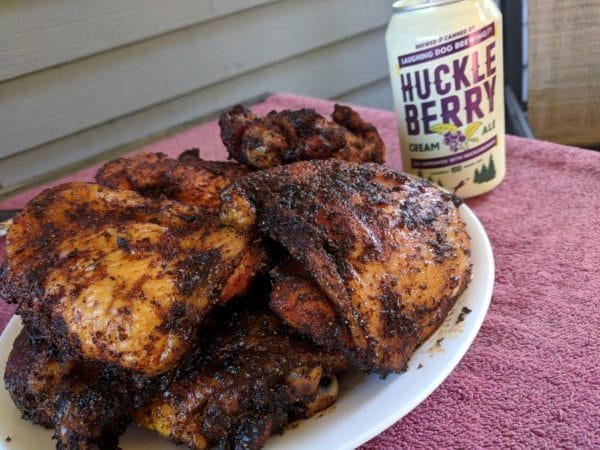 | | |
| --- | --- |
| | |
Light your smoker and bring it up to 220-225 degrees.

Mix all of your seasonings together.

Trim your chicken, add oil and mix until coated.

Thoroughly coat your chicken with the rub, coating every surface.

Put your chicken, skin side up on the smoker and let cook. Total cook time is between 2 and 4 hours depending on your smoker, outdoor temperature, wind and so on.

Check your chicken at about the 90 minute mark, and then check intermittently until they reach and internal temperature of 165 degrees.
If you want crispy chicken skins, pull your chicken off a little bit before it's done, turn your smoker up higher, get it hot and put the chicken back to finish. Alternatively, you can move it to your broiler or grill to get that high heat, crispy skin.