You Have To Have The Right Tools For Ghost Hunting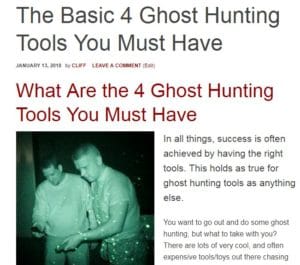 Ghost hunting is a fairly uncommon hobby, but more and more people are getting the bug to go wander around in abandoned houses chasing after the spirits that roam the corners of our world.
Question is what tools do you need for going ghost hunting?  That is exactly the question that this article over on Pararational.com answers.
Go check out what you need to get in your kit before heading out looking for spooks in the dark. If you get results with #4, you will be really freaked out.