You know I have to break open the latest box from Cairn.  Not a lot of things in this month's box, but they are seriously cool. Watch the video and then I'll tell you about my favorite thing out of this box down below.
February Cairn Favorite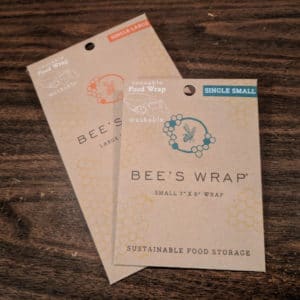 By far, my favorite thing from the February 2018 Cairn Box is the Bee's Wraps. These are ingenious! Effectively they are bee's wax impregnated cloth that replaces plastic wrap. I've tried them, they work, they seal nice and are water proof for at least short periods of time.   If you are trying to use less plastic, then I highly suggest you grab a few of these.