What has the #MadMadViking got planned for the next year?  Lots of things!
Remaining 2016 Adventures
As I sit down to write this, the year is quickly evaporating.  It really is amazing how fast time flies!
2016 has seen a small injury pop up that needs repair and that has derailed my hopes for a Spartan Race Trifecta for 2016.  I may still try and squeeze in the Spartan Beast in October in Seattle if I'm healed up by then.
August has us going for a weekend to Las Vegas, which is always an adventure.  Gotta love  place where money literally seems to just evaporate from your wallet.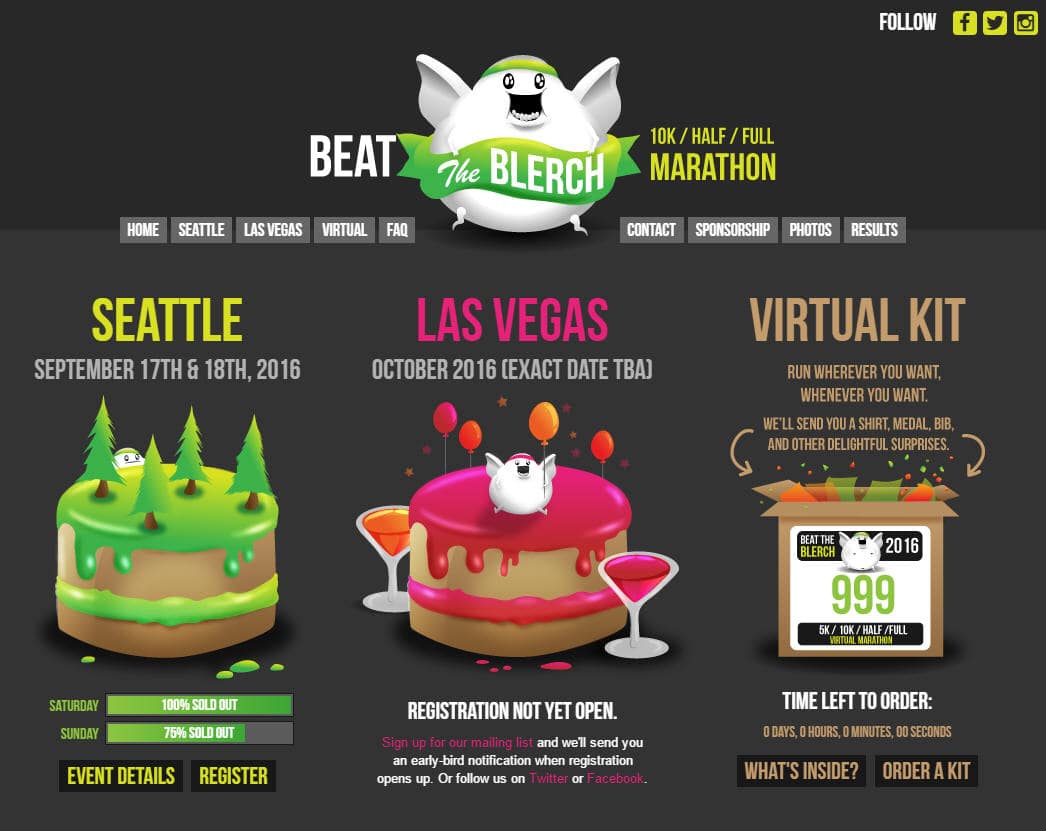 There is still the Seattle Beat The Blerch half marathon in September that I'm very excited about.  I've enjoyed Oatmeal's cartoons for years and I think that he has started his own race series is awesome.  There are supposed to be couches along the course if you need a nap and cake at the water stations, how can I say no to that?
Depending on schedules, there is of course the Fremont Oktoberfest and the 5k run that goes along with that.  Unless of course we wind up going to the Oregon coast with friends that weekend.
I'm still looking for a kick ass New Years party in Seattle, so if you are putting one on shoot me an invite.  If it is really cool, I'll show up!
2017 And New Adventures And Some Repeats
The new year means lots of new adventures and going back to repeat a few.
Right off the top of my head the first adventure for 2017 is going to be the Strange Brew Fest in Port Townsend.  We hit both nights of that in 2016 and it was a fabulous time.  Cold, but fabulous with a dazzing array of horrible, horrible beer.
After that is likely to be the McMinnville UFO festival.  If you aren't aware, I have a love for the paranormal.  In fact you can check out my site about paranormal happenings at http://www.pararational.com.
From what I hear, most UFO conferences are semi-serious affairs, but the one in McMinnville is a big party with some serious thrown in for good measure.
There of course will be lots of races and runs.  If there are any that you know of that I should do, please comment and let me know!  One thing I want to do is a full marathon, and I haven't decided on which one.  The Beat the Blerch comes in a half and full marathon version, so that is one option.  Have a better idea?  Let me know!
There will be of course at least One Spartan Trifecta.  Hopefully there will be a Super and a Sprint in the Seattle area in the Spring, then another Beast in the fall.  On top of that, I have my sights set on doing a hard weekend in Hawaii and getting  a Trifecta there as well.
Late August or early September I'm hoping to hike the Washington K portion of the Pacific Crest Trail.  It will be an amazing week long challenge and will be the longest full on camping trip to date.
There are of course fishing trips to be done.  We are looking for a good fishing charter for Salmon and/or halibut.  We really would like to eventually catch some halibut.  If you want to see more on our fishing adventures check out Http://fishingwithcliff.com.
Longer term plans include a monster kayak trip that I'm not ready to announce yet.  Maybe after I decide on if it is even physically possible.
Suggest Some Adventures For Me
Have any suggestions for adventures?  Leave me a comment.  Want us to drop in and visit your place or your festival, you know what to do!