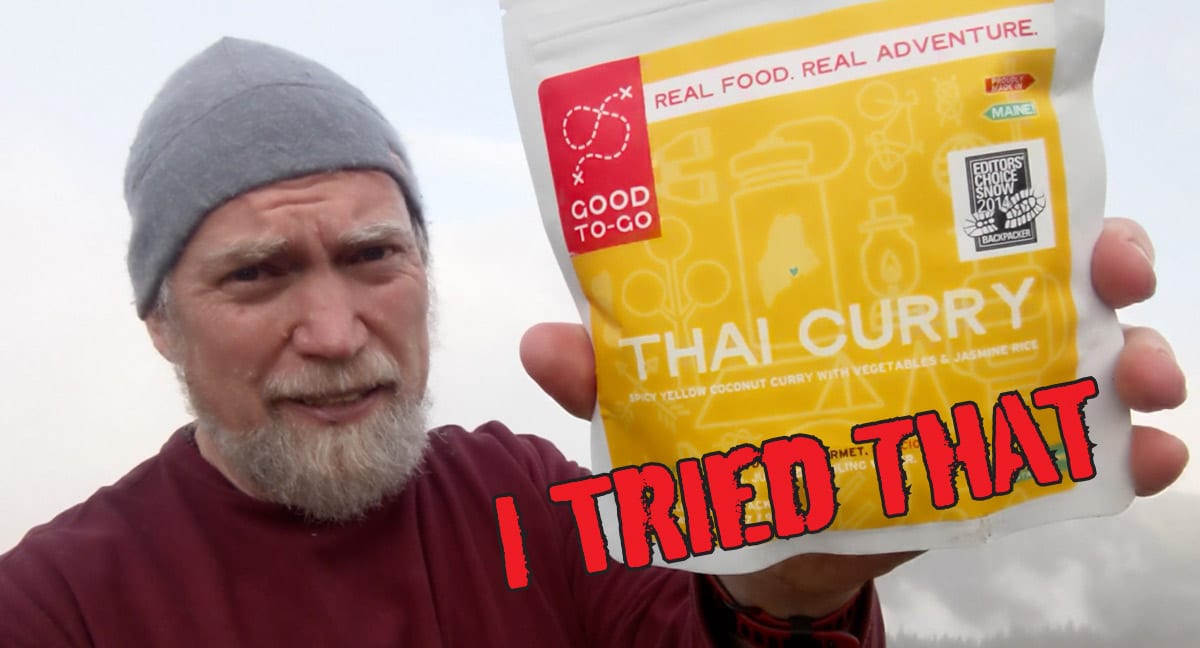 On a recent outing, I had the opportunity to test out the Good To-Go dehydrated dinner.
Going into the backcountry means taking some light, easy-to-cook food. So we wind up mostly taking dehydrated dinners. This time out I took the Good To-Go Thai Curry dehydrated dinner.
These are premium quality dehydrated dinners and they have a lineup of thirteen dinners. These include Mushroom Rissoto, Thai Curry, Pad Thai, Mexican Quinoa, Bibimbap, Smoked Three Bean Chili, Classic Marinara With Pasta, Indian Korma, Kale, and White Bean Stew, Chicken Gumbo, New England Corn Chowda, Chicken Pho, and Cuban Rice Bowl.
The Thai Curry was in my pile of potential dinners, so in the pack it went.
Prep was pretty easy, boil 300ml of water, add it to the package, along with the seasoning mix, stir and wait 20 minutes.
I will say that as dehydrated dinners go, it was really quite good. The sauce was not super thick, but overall the flavor was quite good.
All in all, it is encouraging enough that I wouldn't hesitate to try any of their other dinners.
This article was originally posted on 10 Toes Travels