Easy to make, hearty, comfort food meal. In my world this is enough to feed about 6 people as the main course. Normal people will likely get more servings. Note that there are no hard and fast rules with casseroles. Adjust with what you have available. Don't have chicken? Use ham or turkey. Don't have egg noodles? Use what you have.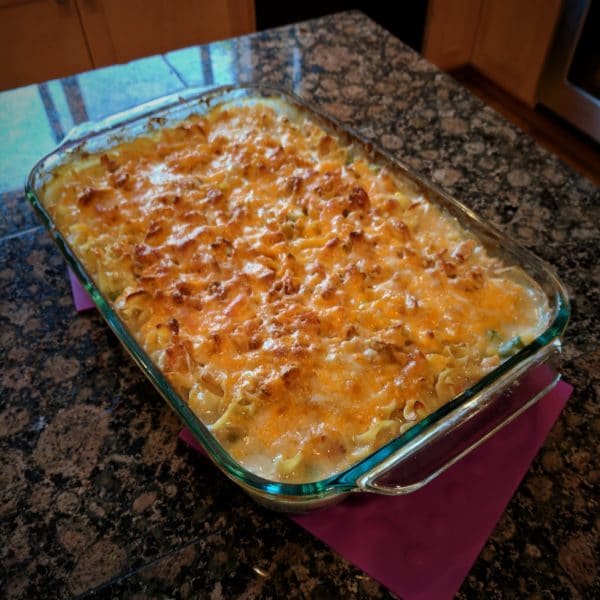 | | |
| --- | --- |
| | |
Poach the chicken breasts in a large pot of simmering water. Cook until just done, ~12-15 minutes. Remove the chicken and let cool, reserving the cooking water.

Bring the chicken cooking water to a boil and add the noodles to cook. Drain when cooked.

While the noodles cook, dice or shred the cooked chicken.

Combine the soup, salt, pepper, thyme, Parmesan cheese, and milk.

In 3 quart casserole pan, combine the chicken, sauce and noodles. Top with crushed crackers.

Put in oven and cook for ~20 minutes. Remove from oven, top with cheddar cheese and put back in the oven for ~5 minutes or until the cheese is the shade of brown you prefer.