I Hate Running Out Of Supplies
If you know me, I have a big stock of food. Partly because I like to be prepared, and partly because I HATE running out of things. The other day I had to restock on sugar and bought a 50# of it. The question then was "what size of container do I need for 50# of sugar?"
I have some 33-quart containers in my pantry that almost hold a 50# bag, but that wasn't quite enough for the new bag and the last of what I have.  After some research, I came up with this chart that I found on SimplyPrepared.com.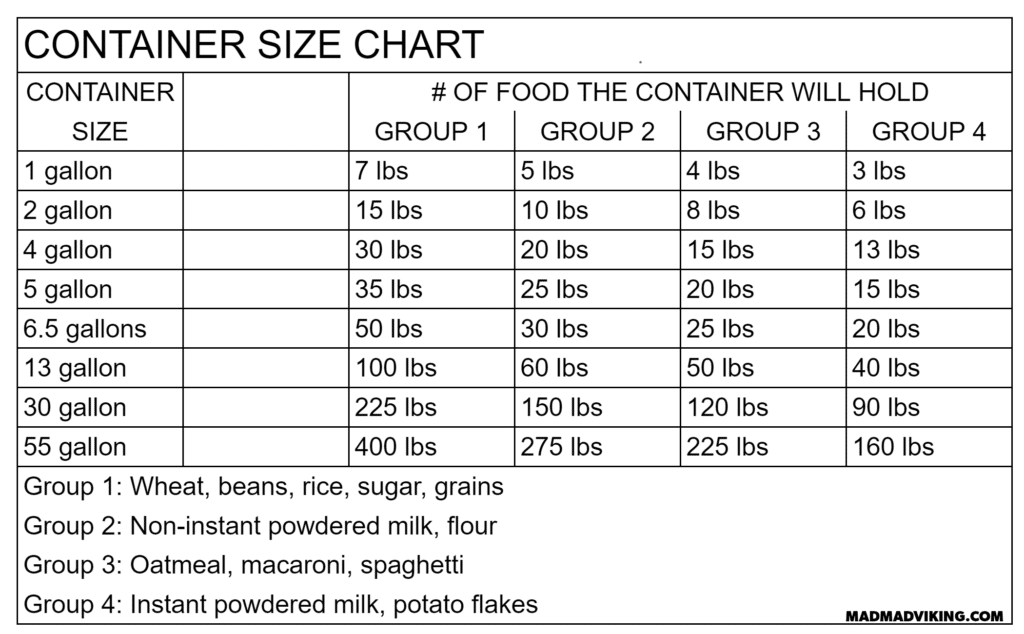 BONUS! – Printable PDF Of This Chart
The Answer to Storing 50# Of Sugar
Running through several calculators online, I come up with granulated sugar taking up about 7 gallons per 50# bag. Websites seem to not all agree.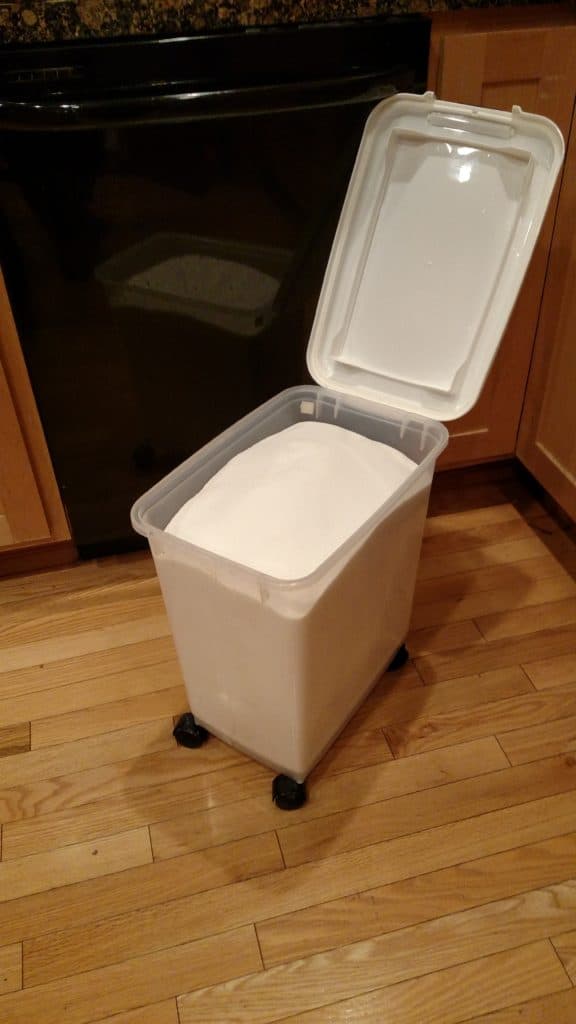 This means though that to store 50# of sugar plus some left over I need at least a 28 Quart container.  The good news is that my existing 33-quart containers will do the job. Honestly, I had poured most of my new bag into one and nearly filled it when I started wondering if I needed more space.  But it just fit.
My preferred containers for bulk things are the storage bins from IRIS.  They come in 11, 33, 47 and 69-quart sizes and all but the 11 quart have wheels.  I wouldn't be on the seals being watertight, but I have yet to have any bugs in anything I've kept in them.
As a side note, while this document didn't have the conversion for what size of sugar I need for 50# of sugar, it had a whole bunch of other useful data.
 [PDF] USDA – Weights, Measures and Conversion Factors for Agriculture Products and Their Commodities