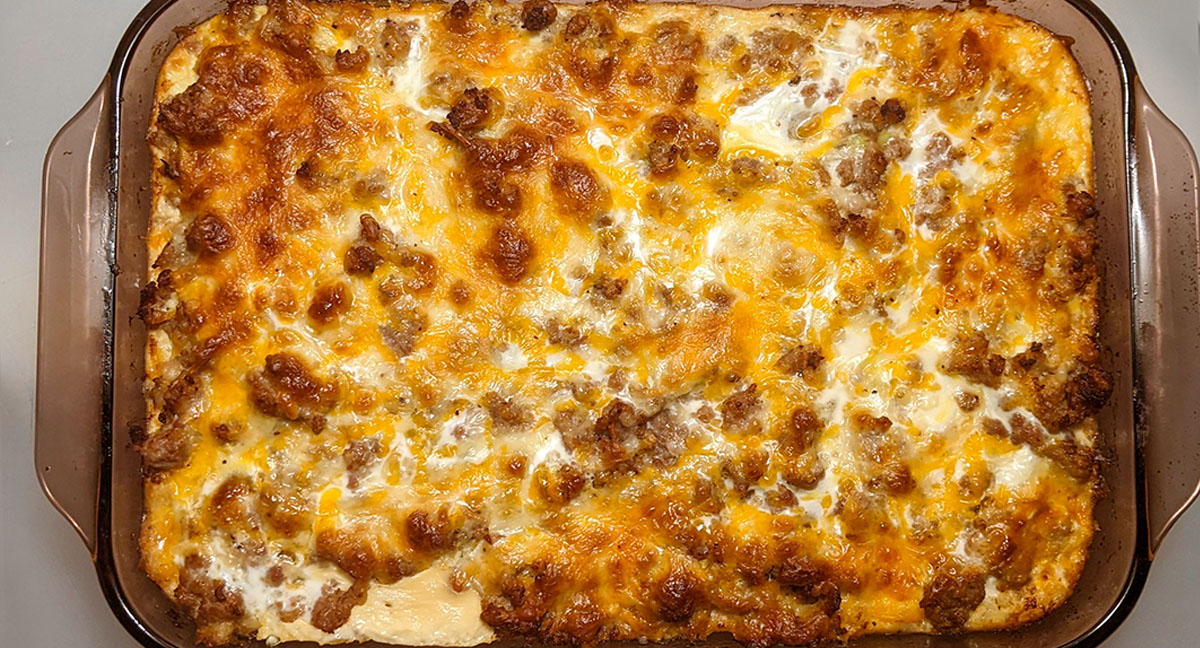 This super easy breakfast casserole is perfect for when you are feeding a bunch of people, or are like me, wanting something you can make once, then eat on for a long while.
Traditionally I'm terrible at eating breakfasts, so my solution was to make one big breakfast casserole, portion it out, and have some for the week and some to put in the freezer. If breakfast is already made, it is much more likely to get eaten.
Most of the hard work is frying up the sausage I actually split between two cast iron pans, so as not to crowd them. I did the same with the hash browns. Be sure to cook them all the way through so they don't make your casserole soggy. In the future, I may try baking them while I'm prepping everything else.
I cooked mine in an old pyrex baking pan I had around, but any rectangular pan will work. One other thing to consider is using parchment paper to line your pan to make removal super easy. Just let it cool a few minutes after removing it from the oven, then lift the whole thing out.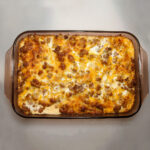 Sausage Cheese Egg & Hash Brown Breakfast Casserole
Prep Time 10 minsCook Time 35 minsTotal Time 45 mins
Sausage Hash Brown Breakfast Casserole – hash browns, sausage, eggs & cheese – can be made ahead of time and refrigerated until ready! Great for overnight guest and Christmas morning!
Ingredients
2

lb

breakfast sausage

1

30-32oz bag frozen shredded hash browns

⅓

cup

vegetable oil

for frying potatoes

1

tsp

salt

1/2

tsp

pepper

½

tsp

garlic powder

½

tsp

onion powder

2

cups

shredded cheddar cheese

8

eggs

2

cups

milk
Instructions
Preheat oven to 375ºF. Lightly grease a 9×13-inch pan,

In a large skillet, cook sausage until no longer pink. Drain fat and set aside. You may find this easier to do in batches.

Add oil to pan and let get hot. Add the hash browns to the skillet and cook until lightly brown. This too you may find works better in batches.

⅓ cup vegetable oil,

1 30-32oz bag frozen shredded hash browns

Place hash browns in bottom of the greased 9×13-inch pan. Top with sausage and cheese.

2 cups shredded cheddar cheese

Whisk together eggs, salt, pepper, garlic powder, onion powder and milk. Pour over hash brown mixture.

1 tsp salt,

1/2 tsp pepper,

½ tsp garlic powder,

½ tsp onion powder,

8 eggs,

2 cups milk

Bake, uncovered, for 35-40 minutes.
Notes
Can substitute turkey or chicken sausage, just use a little oil when frying.
This casserole is great to make ahead and freeze or refrigerate
To bake after refrigerating, you may need to add a few minutes to the cooking time.
To bake after freezing, thaw completely and bake as directed above.
To reheat after freezing, thaw completely. Cover with aluminum foil and bake at 350ºF for 30 to 40 minutes, until warm all the way through.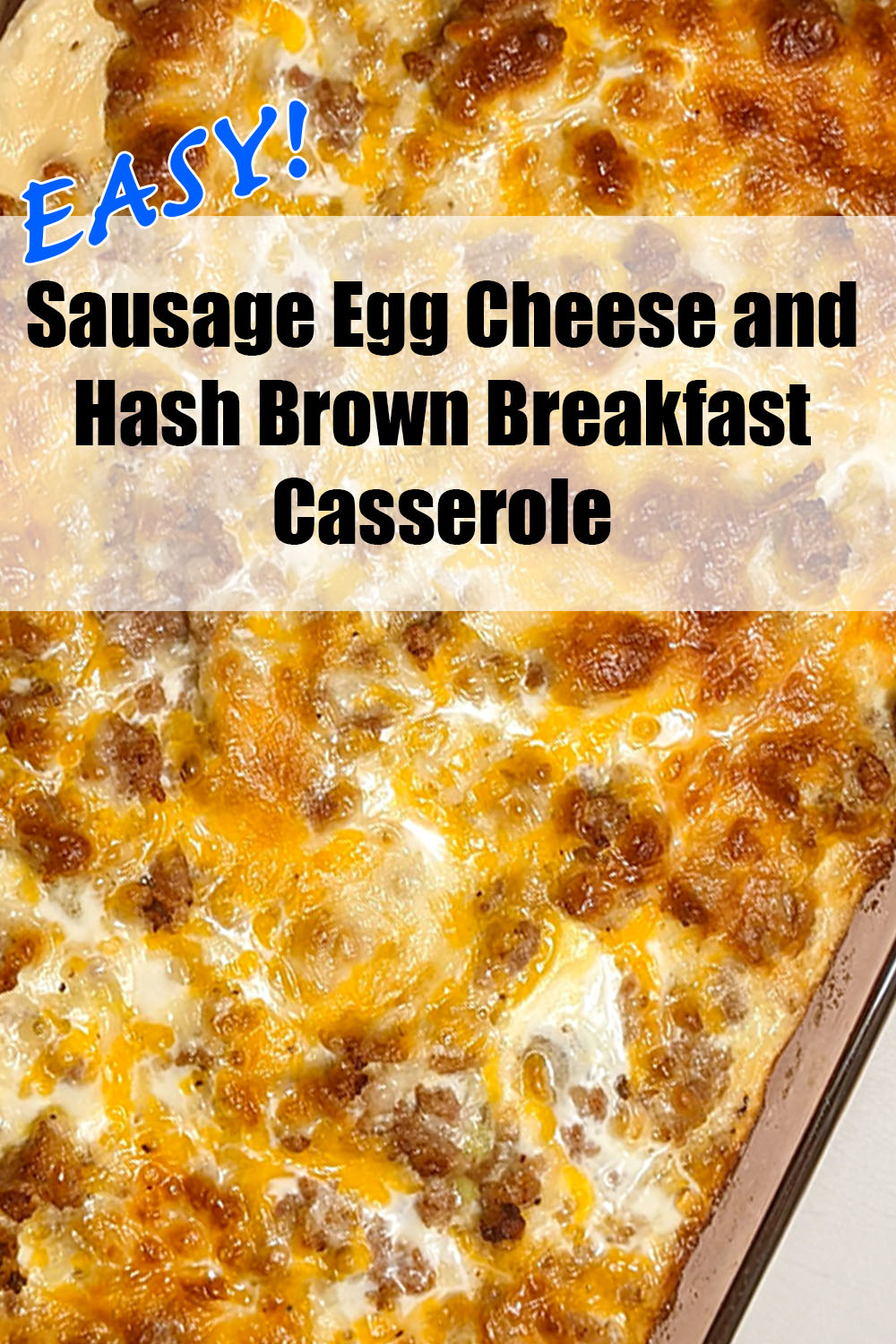 The post Easy Sausage Egg Cheese and Hash Brown Breakfast Casserole appeared first on The Dude Cooks.